With the arrival of the new scholastic year and autumn comes the annual budget presentation for Malta's upcoming year. The 2022 budget was presented by finance minister Clyde Caruana, who detailed the way in which the government will raise revenue and spend public funds throughout the upcoming year.
You can find all of the schemes and incentives that were presented last night here. But if you'd like a quick recap – here are all of the highlights from last night's budget…
Pensions will see a €5 rise a week, which will cost taxpayers a whopping €26M. In the meantime, those who have retired but do not qualify for a pension may receive an additional €150 cheque.
As of 2022, medicines for cancer, osteoporosis, fibromyalgia, circulatory conditions, inflammatory conditions, rare diseases, IVF patients, and certain rare and extreme allergies will be added to the government's free medicine list.
New parents are also expected to receive a €400 grant.
Allowances for children with a disability will increase to €1560 annually and carers of people with severe disability to €500. The grant for a carer at a home will also to €7,000 annually and the subsidies for the Home Helper Of Your Choice Scheme will rise to €7/hr (from €5.50).
School headmasters will individually receive €10,000 to allocate towards disadvantaged children.
Part-time workers will be allowed to pay social security contributions on more than one part-time job in an effort to boost their pension.
Employees with atypical hours, including night shifts and weekend shifts, and earn up to €20,000 annually will get a €150 in-work benefit. You must have worked in the job for at least six months to be eligible, and those working night shifts will even benefit from free childcare services.
Part-time workers will see a 5% deduction from their 15% tax rate.
The annual tax refund cheques will see a slight increase, ranging from €60 to €140.
Stipend for students will see a 10% increase and students will be allowed to work 25 hours a week without forfeiting their stipend.
An afforestation project has been allocated in the budget, which banks on turning Inwadar into a park 'larger than Buskett'. €20M will be invested in this project over the next five years.
As of October 1, 2022, buses will be free to ride for all Tallinja card holders, making Malta the second EU country to make public transport free.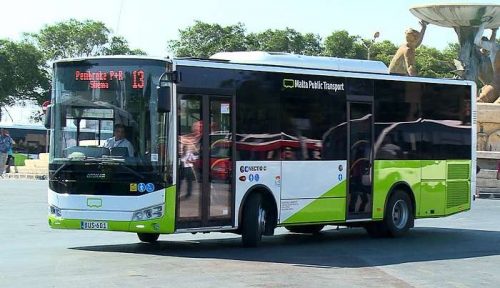 Farmers will be eligible for up to €8,000 if they turn unused agricultural land into orchards of fruit trees.
Work will begin on a new prison wing focused primarily on rehabilitation within the Corradino Correctional Facility. It will host 140 inmates.
If you'd like to learn more details about Malta's budget for 2022, click here.
The post All Of The Highlights From Last Night's 2022 Budget Presentation appeared first on 89.7 Bay.
Original article found on 897 Bay News