A number of mourners at the Addolorata cemetery are upset because a scrapyard filled with piles of scrapped cars is highly visible from where their loved ones were laid to rest.
The scrapyard was originally not so upsetting, but the removal of some trees due to ongoing work at the Marsa Junction, highlighted this particular monstrosity, this newsroom was told by people who recently went to visit their deceased loved ones.
The scrapyard being so visible from the cemetery is hurtful to people whose relatives are buried there," one mourner said. "It gives one the sad idea that the cemetery is just a scrapyard, when it is the resting place of people who are dear to their surviving relatives. It gives the impression that dead people are 'dumped' like unwanted cars, when we all know that they are not. Removing the scrapyard or hiding it from view would not only eliminate an eyesore but also eliminate the notion that the cemetery is just a dumping ground. It is not; it is the place where relatives still bond with their departed ones."
A spokesperson for the Curia told this newsroom that the Addolorata cemetery is a State owned public cemetery. "Cemeteries, where the faithful departed are buried, are sacred places. Every effort should be made to ensure that the upkeep of cemeteries and their surroundings adequately correspond to the respect owed to the dearly departed."
The Malta Independent on Sunday sent questions to the Planning Authority regarding the issue.
The PA representative highlighted that the site is covered by planning permissions through Development Notification Orders, with one such order reading "minor alterations to the existing recycling plant". The PA representative also said that the operation of the scrapyard does not fall under the Planning Authority's remit as it is now regulated by the Environment and Resources Authority.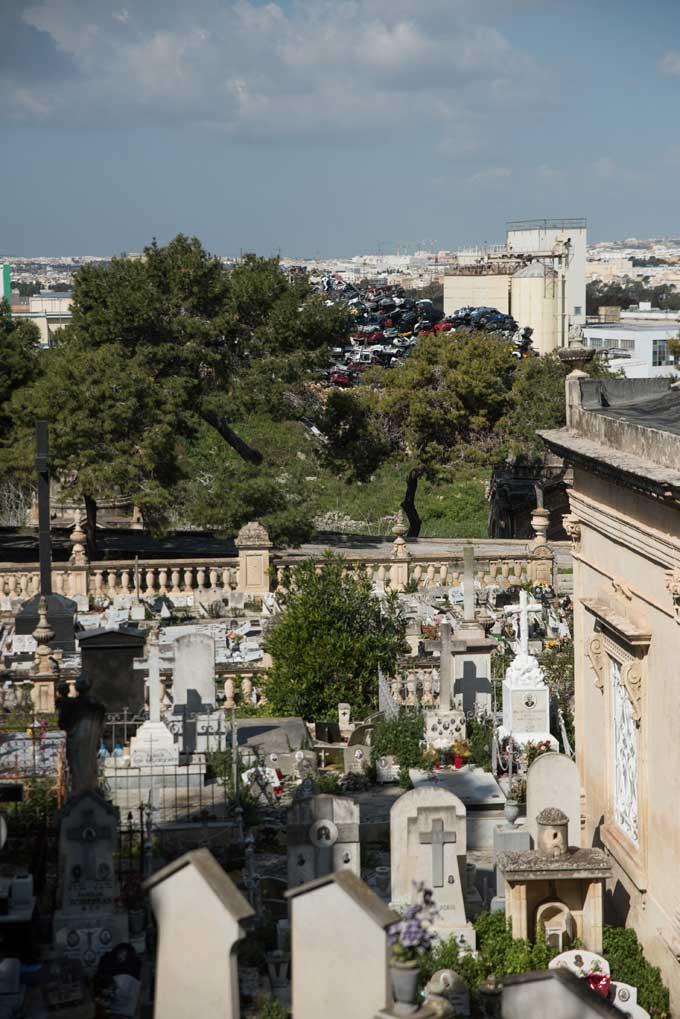 This newsroom also sent questions to the Environment and Resources Authority, which answered: "The ERA has issued an enforcement order on the site in view of the fact that it is not covered by the necessary environmental permits."
Original article found on The Malta Independent