Alexandra Alden has undoubtedly become one of the biggest household names of the last year. Her allegiance of fans and in equal part, army of harsh critics during her role as an X Factor judge has turned her into a point of heated discussion. Alden is frank, accurate and honest, yet many have felt her opinion is invalid or that she is the lesser unknown because they have never heard of her.
The truth is Alden has spent years academically studying music abroad, earning a scholarship to fund her studies thanks to the Malta Arts Scholarship scheme. She recently graduated with a bachelor degree in jazz music, specialising in vocals at the conservatory 'Codarts' in Rotterdam, the Netherlands.
Alden has earned a steadily growing following for her own singing and successful songwriting in shores away from Malta. She was recently signed to the international label, MARS Worldwide after releasing her debut full-length album ' Wild Honey ' which was completed with the help of numerous crowdfunders and also the Malta Arts Fund. Soon after, she embarked on a tour to Scandinavia. There's no doubt at all that the blossoming young musician shows great promise.
It is apparent a lifetime of musical prowess has shaped her into the person Alexandra is today – creative, thoughtful, curious and eager to discover what life can give – turning visions into reality, inspiring and supporting others to do the same.
Consequently, Instead of lambasting and being quick to judge someone doing their job, perhaps we should acknowledge the 24-year-old has plenty to give and appreciate the talent right under our nose. We caught up with Alexandra to find out more about what makes her tick, her singing and writing and her recent role as an X-factor judge.
How do you feel about those who say you are too critical with feedback on the show?
I don't like to sugarcoat it. The industry is harsh and I have been on the receiving end of auditions and criticism for a number of years now. With my recent role, unfortunately, I have received some incredulous personal threats, and insults that remind me of childhood bullies. The majority of abuse I have received is from the same people who wouldn't say to my face. I had to develop a thick skin pretty fast with such a role in Malta, but on the whole, it has made me stronger to cope with my own criticism as a developing artist. I am also grateful I have a strong network of friends and family around me – very few people know the real me!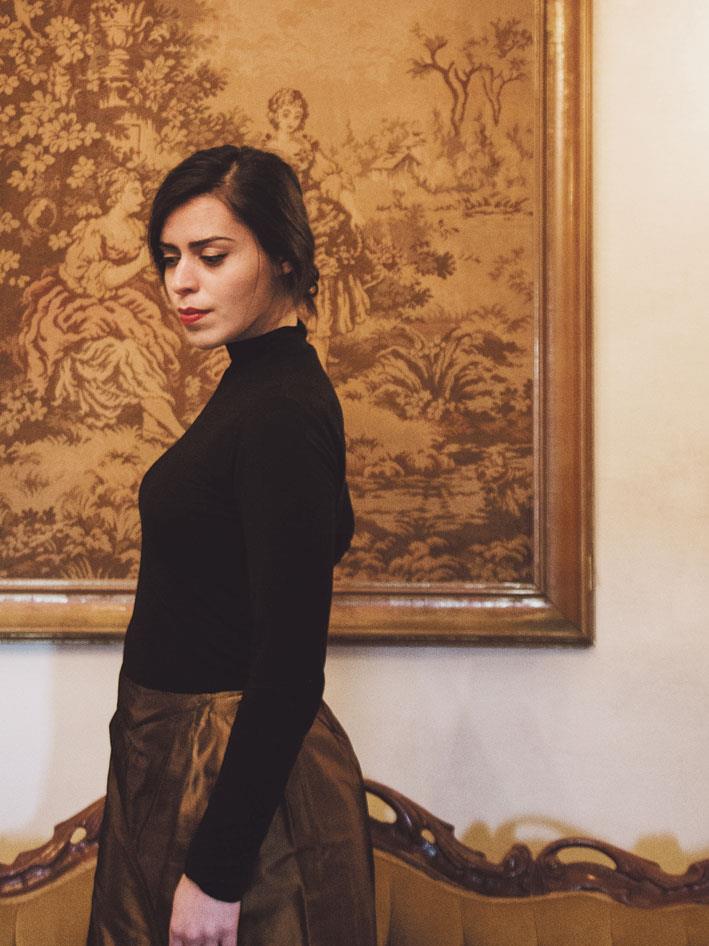 Do the sad personal stories from contestants influence you?
No, I try to remain as objective as possible if that makes sense and not let other people's emotions influence me, at the end of the day we are looking for a musical artist. Auditioning is a very emotional process, sometimes it can take a long time for what has happened to sink in. I feel like I'm excited to be that rock and that stability and that guidance for my contestants and to help some people out and help them achieve their dreams. I'm really excited about that.
Unbeknown to many Maltese people you are an incredible artist in your own right, can you tell us a bit more about you and where your style comes from?
In a nutshell, I would say it is quite jazzy, acoustic folk. I am heavily influenced by the '60s and 70s and artists such as Joni Mitchell and Nick Drake. I would say I am a musical melting pot of genres I've loved over the years, including artists I have recently followed.
I was surrounded by art growing up, with both my mum and my granddad being artists their whole lives. Whilst living in Germany as a child, my brother and I always attended exhibitions of my mother's work. I would be fascinated by conversations and people showing such interest in her work. I also spent hours in my granddad's studio too – sometimes lending a helping hand, or suggesting ideas. I was going to pursue a career in illustration myself before focusing on music.
My father taught me the basics on guitar and I still remember learning to play 'smoke on the water' when I was 12. It was around that age that I saw my great uncle Marc Storace singing at the famous Simon's Pub music marathon in Sliema and seeing how he performed and the way that people responded to him left a lasting impression. The energy in the room was buzzing – I knew then that singing was one of the best things to do in the world and it was the path I had to follow.
How did you first discover you had a talent for singing?
Singing always came naturally to me and I come from a very creative family. Music has always been fun and an important part of me. I only realized that I might be good at it within the past ten years and even then, I was always painfully shy to sing in front of anyone, including my own parents.
However, I can comprehend why I was always so self- conscious, as I knew it was a strong form of expression and I felt like I was exposing a piece of myself only I could understand at the time. I found as my confidence grew my skills as an artist flourished.
Even now, the creative process is a very intimate, personal thing. If someone walks in on me while I'm writing a song or practicing it's the most embarrassing thing in the world. I'll blush or get frustrated.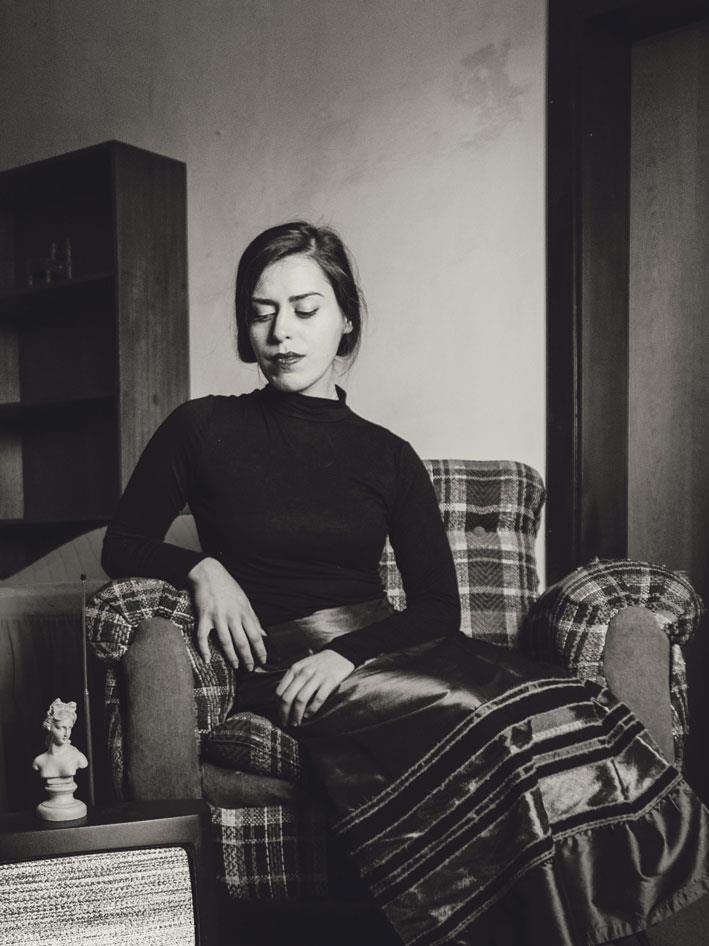 What do you consider to be your greatest achievement?
Aside from my academic success at the conservatory in the Netherlands I would say recording and releasing my debut full-length album "Wild Honey" on vinyl last year. I feel so fortunate I was able to work with my team there at Rocktown Studios. My producers Hanyo Van Oosterom and Ocki Klootwijk are magicians with sound. I knew I was in good hands there. We would tinker around for hours with different instruments, layering each song in the most tasteful, subtle ways.
Ocki is mad for studio gear and microphones, so we got to use some incredible vintage equipment with the most pristine sound for the recordings. Rocktown really felt like home for the year that we worked there. I was in between moving house (once again) and in the midst of a rocky relationship and the only stability I had at the time was in the studio and under the wings of Ocki and Hanyo.
Then of course there was Marien Okkerse, who is an outstanding cellist and also features on my album. He inspires me every time I hear him and I've learned a lot from his style and approach to music. Meeting him three years ago completely changed my life. He has a very unique tone and creates the most heavenly, dreamy, sound scapes. I don't know any other cellist who plays the way he does.
If it was a particularly rough day, he'd also be the guy to say 'hey, you know what, it's been a rough day, let's go for a drink'. I feel so incredibly lucky to know these people.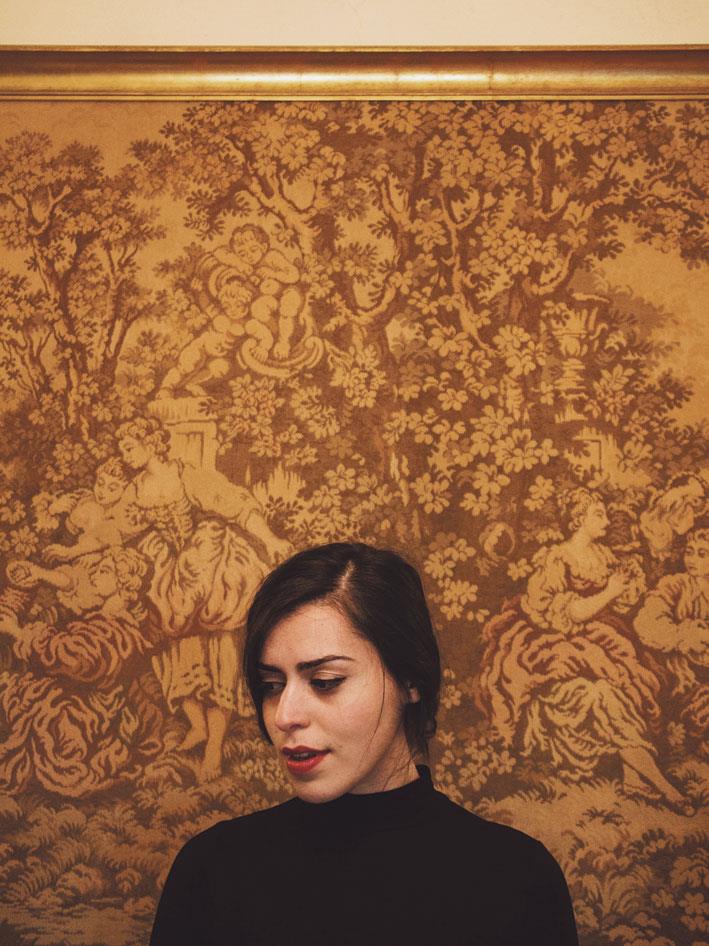 Original article found on The Malta Independent