Karl and Dorothy met 14 years ago while they were both studying at St Aloysius College Sixth Form. They shared interests in extracurricular activities, be it music for Dorothy and sports for Karl, and both took part in drama activities, together with other friends in common. "After 14 years of studying together, getting our first jobs, allowing time for ourselves to develop, both on a personal level and also as a couple, things seemed to follow naturally, so there was no need for an official proposal. We both agreed to set a date together, which worked well for both of us", Dorothy explained.
Coincidentally, Dorothy's brother and sister were also planning their wedding for 2017 so they made sure to plan accordingly and to enjoy all the preparations together.
They tied the knot on the 24th of June in 2017, at the Parish Church of the Assumption, in Qrendi. They invested a lot of time in organising their ceremony; they wanted to make it their own. "We chose meaningful readings for our ceremony, the design and writing of our own invitations and booklets and the selection of the song list for Mass. I also took care of all the song arrangements myself and rehearsed with my friends and siblings, who created a beautiful, uplifting atmosphere during the ceremony with their music and singing", Dorothy recalled.
A reception followed at the Saluting Battery in Valletta, overlooking spectacular views, making it the perfect venue for a summer wedding.
Both Dorothy and Karl grew up in big families who happen to love a good party, so they made sure that their wedding reception would be remembered by all. Booking the right kind of music for the reception was very important to them, so they opted for an 11-piece band, including brass and a rhythm section, which set the perfect mood. »
"Keeping in mind that it was not going to be easy to get our guests off the dance floor, we hired a deejay for the later hours, after cutting the cake", the couple explained.
The first dance was a lovely surprise, planned by Karl together with Dorothy's three brothers. Gianluca sang a haunting acoustic version of Walking After You by Foo Fighters, accompanied by Paul and Joseph on guitar.
Coming from a musical family, music was one of the highlights. In fact, Dorothy's father wrote and sang a song for the couple, to the tune of Cielito Lindo, which narrated some of the most memorable moments they all shared. "Everyone joined in the chorus, escalating into a final waltz with fireworks as the grand finale – a very special moment indeed", Dorothy recalled.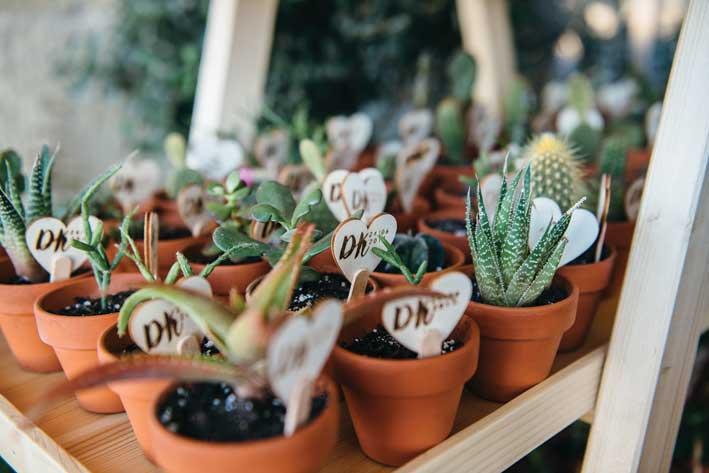 Simplicity, elegance, attention to detail and personal touches were the couple's focus. "We are both drawn to elegant, timeless décor and so opted for a palette of ivory, gold and light champagne, with deep pink and purple contrasts, and incorporated pearls as adornments on the invitations, dresses and jewellery. This classic approach gave us plenty of room to layer on gorgeous textures and florals by Alistair, which added to the graceful atmosphere", explained the couple.
Dorothy wore a dress, designed by Vira Basaraba from Viero Bridal, which was customised to suit her taste by Eva Mariee Bridal Exclusive. The dress was in four separate pieces, excluding the veil. It comprised a plain duchess satin skirt with pearl beading on the side pockets, coupled with a detachable train and a beaded bow detail at the back. The top was a separate bodice with a sweet-heart neckline, worn under a beautiful, intricately-beaded cover-up, with a string of pearls from one shoulder to the other emulating a back necklace.
The bridal team wore champagne, A-line gowns by Hayley Paige, also from Eva Mariee Bridal Exclusive, who helped complete the look by enhancing them with delicate flutter sleeves using the bride's beaded fabric.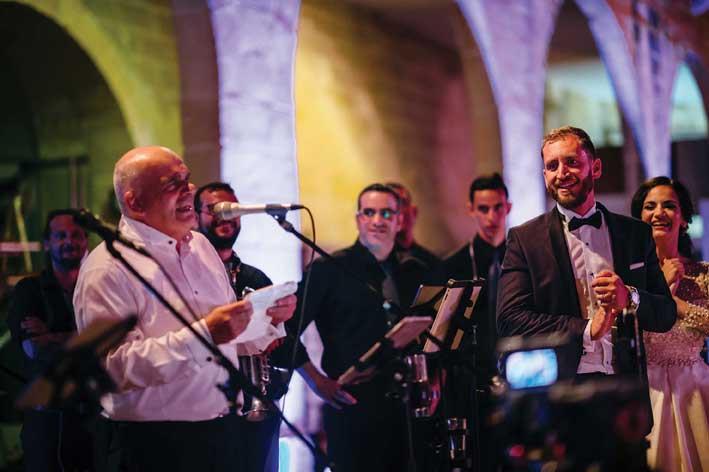 They also designed the invitations themselves, with the help of Dorothy's aunt and uncle at Print Right Malta, opting for a subtle, minimalist, but elegant linen finish, with a small pearl brooch on the back. They used Maltese for their invitations, Mass booklets and also souvenir tags.
As for the souvenirs, Dorothy's mum spent six months planting and tending to a variety of cacti and succulent cuttings in mini terracotta pots, while her dad designed and made a timber stand with shelves for their display. "They were truly meaningful and lasting tokens which, apart from being visually appealing, also symbolised life and growth", Dorothy explained.
Karl explained that, despite the planning it involved, the wedding was only relevant to their marriage. "Marriage is a sacrament demanding work, preparation, perseverance and endless love. The wedding itself is but thevery tip of the iceberg. Nevertheless, it was a day which we happily worked for, prepared with much dedication, enjoyed to the full and shared with so many wonderful people", the groom recalled.
After the wedding, Karl and Dorothy headed to one of Aerosmith's European Tour concerts, combined with a relaxing week in Zurich, followed by a later holiday in the beautiful city of Budapest.
---
Wedding check list
Wedding dress: Eva Mariee Bridal Exclusive 2730 9108
Red carpet services: Joe Farrugia 9987 6950
Flowers: Alistair Floral Design 2142 3282
Groomsmen Attire: The Groom Collection 2123 6327
Original article found on The Malta Independent